September 7 2008 meet the press and obama
Meet the Press - Obama & Flag - Sept 7th True or False?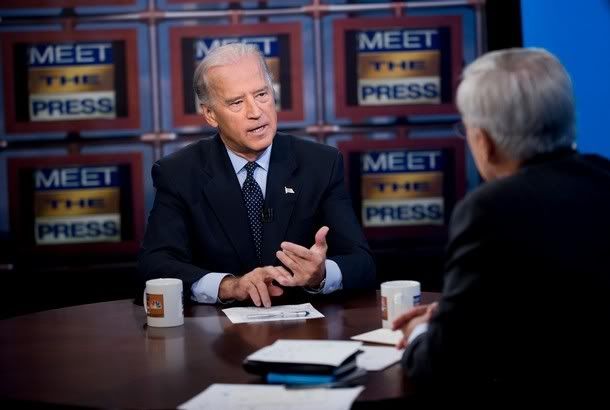 Then-Senator Barack Obama said on "Meet The Press" in , "As I've said Obama supposedly said this on the September 7, airing of. Senator and presidential candidate Barack Obama explains why he did not follow from a Meet The Press program that aired on NBC on September 7, Transcript of the Dec. 7, broadcast of NBC's 'Meet the Press,' featuring President-elect Barack Obama.
And I think most people recognize that even if there were some poor decisions made by home buyers, that right now our biggest incentive is to make sure that the housing market is strengthened.
I do think that we have to put in place a set of rules of the road, some financial regulations that prevent the kind of speculation and leveraging, that we saw, in the future. Advertise And so, as part of our economic recovery package, what you will see coming out of my administration right at the center is a strong set of new financial regulations in which banks, ratings agencies, mortgage brokers, a whole bunch of folks start having to be much more accountable and behave much more responsibly because we can't put ourselves--we, we can't create the kind of systemic risks that we're creating right now, particularly because everything is so interdependent.
We've got to have transparency, openness, fair dealing in our financial markets. And that's an area where I think, over the last eight years, we've fallen short. President-elect, we're going to take a break. When we come back, we're going to talk about taxes, the fallout from Mumbai, obviously, Iraq and Afghanistan. More of our exclusive interview yesterday in Chicago with President-elect Barack Obama after this brief station break. We're back with President-elect Obama.
We want to talk about taxes. That was a central piece of your campaign. Here's what you had to say. We need to roll back the Bush-McCain tax cuts and invest in things like health care that are really important.
Instead of giving tax breaks to the wealthy, who don't need them and weren't even asking for them, we should be putting a middle class tax cut into the pockets of working families. Have the economic conditions changed what you hoped to do about taxes? Is that your plan? Well, understand what my original tax plan was. It was a net tax cut. Ninety-five percent of working families would get tax relief.
To help pay for that, people like you and me, Tom, who make more than a quarter million dollars a year, would play--pay slightly more. We'd essentially go back to the tax rates that existed back in the s. My economic team right now is examining do we repeal that through legislation? Do we let it lapse so that when the Bush tax cuts expire they're not renewed when it comes to wealthiest Americans? And we don't yet know what the best approach is going to be, but the overall thrust is going to be that 95 percent of working families are going to get a tax cut, and the wealthiest Americans, who disproportionately benefited not only from tax cuts from the Bush administration but also disproportionately benefited when it comes to corporate profits and where the gains and productivity were going, they are going to give up a little bit more.
Obama Explains National Anthem Stance?
And it turns out that But right away or ? Well, as I said, my economic team's taking a look at this right now. But, but I think the important principle--because sometimes when we start talking about taxes and I say I want a more balanced tax code, people think, well, you know, that's class warfare. It, it turns out that our economy grows best when the benefits of the economy are most widely spread.
And that has been true historically. And, you know, the real aberration has been over the last 10, 15 years in which you've seen a huge shift in terms of resources to the wealthiest and the vast majority of Americans taking home less and less.
Their incomes, their wages have flatlined at a time that costs of everything have gone up, and we've actually become a more productive society. So what we want to do is actually go back to what has been the traditional pattern. We have a broad-based middle class, economic growth from the bottom up. That, I think, will be the recipe for everybody doing better over the long term. Your vice president, Joe Biden, said during the course of this campaign it would be patriotic for the wealthy to pay more in taxes.
In this economy, does he still believe that? Well, I--you know, I think what Joe meant is exactly what I described, which is that if, if our entire economic policy is premised on the notion that greed is good and "What's in it for me," it turns out that that's not good for anybody. It's not good for the wealthy, it's not good for the poor, and it's not good for the vast majority in the middle.
If we've learned anything from this current financial crisis--think about how this evolved. You had a situation in which you started seeing home foreclosures rise. You had a middle class that was vulnerable and couldn't make payments. Suddenly, all the borrowing that had been--and, and, and all the speculation that had been premised on those folks doing OK, that starts evaporating. Next thing you know, you've got Lehman Brothers going under.
People used to think that, well, there, there's no connection between those two things. It turns out that when we all do well, then the economy, as a whole, is going to benefit. I want to move now to international affairs, the war on terror. Obviously, we have all been stunned by what happened in India at Mumbai.
It is still playing out in that part of the world. You have said that the United States reserves the right to go after terrorists in Pakistan if you have targets of opportunity.
Does India now also have that right of hot pursuit? Well, I'm not going to comment on that. What, what I'm going to restate is a basic principle. Number one, if a country is attacked, it has the right to defend itself. I think that's universally acknowledged. The second thing is that we need a strategic partnership with all the parties in the region--Pakistan and India and the Afghan government--to stamp out the kind of militant, violent, terrorist extremists that have set up base camps and that are operating in ways that threaten the security of everybody in the international community.
And, as I've said before, we can't continue to look at Afghanistan in isolation. We have to see it as a part of a regional problem that includes Pakistan, includes India, includes Kashmir, includes Iran. And part of the kind of foreign policy I want to shape is one in which we have tough, direct diplomacy combined with more effective military operations, focused on what is the number one threat against U.
And that's al-Qaeda and, and, and their various affiliates, and we are going to go after them fiercely in the years to come. President Zardari of Pakistan has said that he expects you to re-examine the American policy of using unmanned missiles for attacks on terrorist camps in Pakistan; and there have been civilian casualties in those attacks as well.
Are you re-examining that policy? Well, I--what I want to do is to create the kind of effective, strategic partnership with Pakistan that allows us, in concert, to assure that terrorists are not setting up safe havens in some of these border regions between Pakistan and Afghanistan. So far President Zardari has sent the right signals. He's indicated that he recognizes this is not just a threat to the United States, but it is a threat to Pakistan as well.
There was a bombing in Pakistan just yesterday that killed scores of people, and so you're seeing greater and greater terrorist activity inside of Pakistan. I think this democratically-elected government understands that threat, and I hope that in the coming months that we're going to be able to establish the kind of close, effective, working relationship that makes both countries safer.
That part of the world is such a hot zone. Is it going to be necessary for you to appoint some kind of a special envoy to worry only about South Asia with presidential authority? I have enormous confidence in Senator Clinton's ability to rebuild alliances and to send a strong signal that we're going to do business differently and place an emphasis on diplomacy. Let's talk for a moment about Iraq. It was a principal--it was one of the principals in the organization of your campaign at the beginning.
A lot of people voted for you because they thought you would bring the war in Iraq to an end very swiftly. Here is what you had to say on July 3rd of this year about what you would do once you took office. I intend to end this war. My first day in office I will bring the Joint Chiefs of Staff in and I will give them a new mission, and that is to end this war responsibly, deliberately, but decisively. When does the drawdown of American troops begin and when does it end in Iraq?
Well, one of my first acts as president, once I'm sworn in, will be to bring in the Joint Chiefs of Staff, to bring in my national security team, and design a plan for a responsible drawdown.
You are seeing a convergence. When I began this campaign, there was a lot of controversy about the idea of starting to draw down troops. Now you've seen the--this administration sign an agreement with the Iraqi government, both creating a time frame for removing U. And so what I want to do is tell our Joint Chiefs, let's do it as quickly as we can do to maintain stability in Iraq, maintain the safety of U.
But recognizing that the central front on terror, as Bob Gates said, started in Afghanistan, in the border regions between Afghanistan and Pakistan. That's where it will end, and that has to be our priority.
Jim Jones, who is your new national security adviser, the man that you want to have in that job, who was the Marine commandant when we first went into Afghanistan, I had a conversation with him at that time, and he said to me, "I know how we're going to get into Afghanistan; I don't know how we're going to get out of Afghanistan.
Well, I think we're, we're starting to see a consensus that we have to have more effective military action, and that means additional troops, but it also means more effective coordination with our NATO allies. It means that we have to have much more effective diplomacy in the region.
Dec. 7: President-elect Barack Obama - Meet the Press | NBC News
We can't solve Afghanistan without solving Pakistan and working more effectively with that country. And we are going to have to make sure that India and Pakistan are normalizing their relationship if we're going to be effective in some of these other areas.
And we've got to really ramp up our development approach to Afghanistan. I mean, part of the problem that we've had is the average Afghan farmer hasn't seen any improvement in his life. You know, we haven't seen the kinds of infrastructure improvements, we haven't seen the security improvements, we haven't seen the reduction in narco trafficking, we haven't seen a reliance on rule of law in Afghanistan that would make people feel confident that the central government can, in fact, deliver on its promises.
And if we combine effective development, more effective military work, as well as more effect diplomacy, then I think that we can stabilize the situation.
Our number one goal has to be to make sure that it cannot be used as a base to launch attacks against the United States, and we've got to get bin Laden and we've got to get al-Qaeda. Here's something else that Afghan farmer has never seen nor have any of his ancestors ever seen this: Well, I, I think that we do have to be mindful of the history of Afghanistan. It is tough territory.
And there's a fierce independence in Afghanistan, and if the perception is that we are there simply to impose ourselves in a long-term occupation, that's not going to work in Afghanistan. By the way, that's not going to work in Iraq either. There are very few countries that welcome long-term occupations by foreign powers. But Afghanistan has shown that they are fiercely resistant to that. We're going to have to convince the Afghan people that we're not interested in dictating what happens in Afghanistan.
What we are interested in is making sure that Afghanistan cannot be used as a base for launching terrorist attacks. And as long as al-Qaeda and the Taliban, working in concert with al-Qaeda, threaten directly the United States and are engaged in mayhem, then we've got to take action.
And, and that very limited goal of making sure that that doesn't happen, I think, can serve as the basis for effective cooperation with the Afghan people. Before we leave that part of the world, on Iraq, there's a new phrase that has come into play called "residual force," how many troops will stay behind in an Obama administration.
Speculation is 35, to 50, Is that a fair number? Well, I'm not going to speculate on the numbers. What I've said is that we are going to maintain a large enough force in the region to assure that our civilian troops--or our, our, our civilian personnel and our, our embassies are protected, to make sure that we can ferret out any remaining terrorist activity in the region, in cooperation with the Iraqi government, that we are providing training and logistical support, maintaining the integrity of Iraq as necessary.
And, you know, I--one of the things that I'll be doing is evaluating what kind of number's required to meet those very limited goals. Now, two other areas that could be problematic in your administration, I want to deal with them fairly swiftly here if I can.
What are the circumstances under which you would open a dialogue with Iran? Well, I've said before, I think we need to ratchet up tough but direct diplomacy with Iran, making very clear to them that their development of nuclear weapons would be unacceptable, that their funding of terrorist organizations like Hamas and Hezbollah, their threats against Israel are contrary to everything that we believe in and what the international community should accept, and present a set of carrots and sticks in, in changing their calculus about how they want to operate.
You know, in terms of carrots, I think that we can provide economic incentives that would be helpful to a country that, despite being a net oil producer, is under enormous strain, huge inflation, a lot of unemployment problems there. They could benefit from a more open economy and, and being part of the international economic system.
But we also have to focus on the sticks, and one of the main things that diplomacy can accomplish is to help knit together the kind of coalition with China and India and Russia and other countries that now do business with Iran to agree that, in order for us to change Iran's behavior, we may have to tighten up those sanctions. But we are willing to talk to them directly and give them a clear choice and, and ultimately let them make a determination in terms of whether they want to do this the hard way or, or the easy way.
And, briefly, how soon after you take office do you want to meet with the leaders of Russia? And which ones do you meet with? Your counterpart is Medvedev; but, of course, the power behind the throne is Vladimir Putin. Well, you know, this is something that we're going to make a determination on. I think that it's going to be important for us to reset U. Russia is a country that has made great progress economically over the last several years. Obviously, high oil prices have helped them.
They are increasingly assertive. And when it comes to Georgia and their threats against their neighboring countries, I think they've been acting in a way that's contrary to international norms.
We want to cooperate with them where we can, and there are a whole host of areas, particularly around nonproliferation of weapons and terrorism, where we can cooperate. But we also have to send a clear message that they have to act in ways that are not bullying their neighbors.
You still have some appointments to make coming up, and there's also a good deal of consideration here in Illinois about who will replace you in the Senate. But in New York this weekend the big buzz is Caroline Kennedy in the United States Senate, perhaps as the appointment to fill the seat that Hillary Clinton is expected to vacate if she gets confirmed as secretary of state. Well, let me tell you this.
Caroline Kennedy has become one of my dearest friends and is just a, a wonderful American, a wonderful person. But the last thing I want to do is get involved in New York politics. I've got enough trouble in terms of Illinois politics. But just in terms of our appointments, I am very proud of the speed with which we have started to put together our core economic team, our national security team, but also the excellence of the candidates.
And I, I think that it's an indication of part of the change I was talking about during the campaign, an emphasis on competence, an emphasis on people who are nonideological and pragmatic and just want to do business. You know, tomorrow, you had mentioned earlier, is when we commemorate Pearl Harbor, and so I'm going to be making announcement tomorrow about the head of our Veterans Administration, General Eric Shinseki, who was a commander and has fought in Vietnam, Bosnia, is, is somebody who has achieved the highest level of military service.
He has agreed that he is willing to be part of this administration because both he and I share a reverence for those who serve. I grew up in Hawaii, as he did. My grandfather is in the Punchbowl National Cemetery. When I reflect on the sacrifices that have been made by our veterans and I think about how so many veterans around the country are struggling, even more than those who have not served--higher unemployment rates, higher homeless rates, higher substance abuse rates, medical care that is inadequate--it breaks my heart.
And I think that General Shinseki is exactly the right person who's going to be able to make sure that we honor our troops when they come home. He's the man who lost his job in the Bush administration because he said that we would need more troops in Iraq than Secretary of Defense Rumsfeld thought that we would need at that time.
And General Shinseki was right. Let me ask you as we conclude this program this morning about whether you and Michelle have had any discussions about the impact that you're going to have on this country in other ways besides international and domestic policies. You're going to have a huge impact, culturally, in terms of the tone of the country. Who are the kinds of artists that you would like to bring to the White House? Oh, well, you know, we have thought about this because part of what we want to do is to open up the White House and, and remind people this is, this is the people's house.
There is an incredible bully pulpit to be used when it comes to, for example, education. Yes, we're going to have an education policy. Yes, we're going to be putting more money into school construction. But, ultimately, we want to talk about parents reading to their kids.
We want to invite kids from local schools into the White House. When it comes to science, elevating science once again, and having lectures in the White House where people are talking about traveling to the stars or breaking down atoms, inspiring our youth to get a sense of what discovery is all about.
Thinking about the diversity of our culture and, and inviting jazz musicians and classical musicians and poetry readings in the White House so that, once again, we appreciate this incredible tapestry that's America. Our issues this Sunday: My heartfelt thanks to all of you who helped me win this nomination and stood by me when the odds were long.
I won't let you down. And his surprise vice presidential pick takes to the national stage with a mix of one-liners and attacks. I guess a small town mayor is sort of like a community organizer, except that you have actual responsibilities. And how will she fare against her Democratic counterpart this fall? We'll ask him in his first Sunday morning interview as the Democratic vice presidential nominee; Senator Joe Biden of Delaware.
Plus, two big issues facing the candidates this fall: What does the next administration need to do for our planet? Joining us, the author of the new book "Hot, Flat, and Crowded: But first, here this morning for an exclusive interview, the man Obama picked two weeks ago to be his running mate, Senator Joe Biden of Wilmington, Delaware.
It's, by our account, your 42nd appearance here. First one, first one in Delaware. Thanks for coming up, Tom. Well, you were, you were here earlier this summer saying you would accept, but you didn't necessarily want the vice presidential nomination at that time. Well, I told you exactly what I thought, and it was true. I, I was very satisfied in the job I had as chairman of the Foreign Relations Committee, and I thought I could help the ticket that way. And--but Barack asked me to do it and I had committed to him, and if he wanted me--whatever he wanted me to do, I'd do, because I think this election is so critical.
Let's talk about this past week. You and I were just watching Sarah Palin And when she used that line, being a mayor is like being a community organizer except you have actual responsibilities, you said, "Pretty good line.
Yeah, it was a great line. She had a number of good lines. She had a number of good ones. Look, she's a smart, tough politician, and so I, I think she's going to be very formidable. But you know, eventually she's going to have to sit in front of you like I'm doing and have done. Eventually she's going to have to answer questions and not be sequestered. Eventually she's going to have to answer questions about her record. Who was the first person you called after the speech?
I didn't call anybody. I didn't--I happened to be--I didn't get her--I didn't see her speech, I saw part of it. I--we were, we were flying to--from Florida to Virginia, and I caught the tail end of it. And--oh, I guess I--actually, I called my wife. I called my wife.
And what did she say? She said she thought she was tough. She thought she was tough and she was a good politician. And so, you know, but who knows where this is going to go. You know, it's early in the process and the voters are going to make judgments about Sarah Palin and Joe Biden, and--but the truth is they're mostly going to make judgments about Barack Obama and John McCain.
Vice presidents are useful, but we're not, we're not determinative. Already people are saying no one has a tougher job in the base than Joe Biden. He has to go up against this woman and she has been teed up, in many ways, by the Republican Party as someone that you just can't go after And--but you know, I, I've debated an awful lot of tough, smart women. A woman who's a judge here in our superior court was one of my toughest opponents ever for the Senate.
And there's a lot of very tough, smart women in the United States Senate I debate every day. So in that sense it's not new. But what is new is I have no idea what her policies are. I assume they're the same as John's. I just don't know. She did get off to a very fast start the day after they left St. They were out in Wisconsin, at Cedarburg, Wisconsin.
Here were just some of the signs. Huge lineup of women, some of them with their daughters. What brought you out here today? She's already so familiar to women that they're using her first name, Sarah. Does that give your ticket a problem, because there was a dust-up obviously between the Hillary Clinton supporters and the Obama campaign? Well look, I, I live with a lot of smart women. My wife is a professor and hard-working person.
You know, I think it's kind of demeaning to suggest that all women are going to vote for a woman just because she's a woman even when she's diametrically opposed to everything Hillary stands for. I mean, I hear this talk about, you know, is she going to pick up Hillary voters?
Well, I--so far I haven't heard one single policy position, one single position that she has in common with Hillary. So I, I just think, you know, all folks are a little more discriminating than just merely whether or not it's the same sex or the same ethnicity or whatever.
But we'll see, we'll see. The truth is, I don't know. I want to move on in a moment, but there's another headline that appeared in the New York Post. Oprah Winfrey decided not to have Sarah Palin on the show before the election. Oprah did come out for Barack Obama, did have him on the show. Do you think that some people will see that as an elitist position, that in some ways Democrats may be afraid of her, Sarah Palin?
Oh, no, I don't think so. I mean, I think it's--well, I don't--look, that's for voters to decide. You're not going to see anything elitist--look, what you hear immediately from Barack Obama and Joe Biden, families off-limits and we mean it, that the personal stuff relating to some of the stuff that was popping out on, on the talk shows is just inappropriate.
She's going to be judged, I assume, the same way I'm going to be judged. What does she know, what does she think, what's her record, what's she going to do?
And as I look down the road, that's how I've always debated whoever I've debated, including the really tough women I work with, smart women, in the Senate. So I, I, I really don't view this any differently. I may be surprised here down the road. But, but, you know, I'm just looking forward to debating her.
I mean, why--look, she had a great speech. But what was--her silence on the issues was deafening. She didn't mention a word about healthcare, a word about the environment, a word about the middle class.
They never parted her lips. I mean, so I don't know where she is on those things. Let's talk about the polls, if we can for a moment.
I think we're at the end of stage three of a long campaign for president. You have candidates who announced, then you had the primaries, then you have the convention, then you have the debates and then you have the runoff which leads to the election. Here's what happened last week according to the Gallup Poll. We're going to show you the tracking that went on. On Monday, you had about a six-point lead over John McCain. It went to an eight-point lead by Tuesday.
But then it began to tighten up and by the time you got to Saturday, it was just two points separating the two of them. So it's fair to say, I think, that the Republicans got the bounce out of this convention that they wanted to get. Oh, I, I think we got the bounce and they got the bounce and then it ended up right where it was before. Look, Barack and I have never thought this was going to be anything other than a close election down to the wire.
This is going to get down to, you know, I think we're going to be--you're going to be sitting up very late at night deciding I've done it before. I know you have. I hope--hopefully, you're not going to be in a position where we're going to be recounting anything. But look, I--we've assumed from the beginning this is going to be a close, tough race. This is a historic race. You have not only in terms of the candidates, but the time. You said before the--if you don't mind me saying, we were sitting here, you said, "Look, John McCain had this gigantic number of people watching.
Barack had 38 and he had 39 million or whatever it was," but more than ever watched a convention. People are focused, man. Their lives, as they view it, their standing in the middle class, their standing in the world, depends on it. So I think this is going to be a very focused election. Will you send Hillary Clinton into those working class states that she won and where there are a lot of independents or the so-called Reagan Democrats who have not made up their minds, states like Ohio, Pennsylvania, Michigan and Indiana, will she be a big player for this campaign for your candidacy in those states?
Well, I think she is a big player, and you know, as a matter of fact, I hope I'll be campaigning with her in some of those states, particularly in Pennsylvania and Ohio. She's indicated she's prepared to do it. Bill Clinton's indicated to me he's prepared to go anywhere and campaign with us. That's a process being worked out now, how to mechanically do that. But no, no, I think, I think Hillary's going to play a major role here. She's a major force in not only a Democratic Party, she's a major force in American politics.
Side by side with Barack Obama and you, or will they go independently? My guess is all three. My guess is we'll occasionally be side by side with me, with Barack, and I imagine independently as well. As you know, earlier in the campaign, Barack Obama said that he would be willing to appear in town halls, a proposition put forth by John McCain, go around the country, appear two, three times a week in different venues, and then he decided not to.
He wanted to confine it to just three debates. Those numbers that we just referred to, 38 million people watching Senator Obama, 39 million watching McCain, 38 million watching Governor Palin the other night, that is an indication this country is really tuned in in a way that I can't remember maybe since Why not have town halls?
Well, that's a little above my pay grade, to use the phrase. I mean, it's a decision the campaign made before I got on the campaign, before I was picked, but Do you think it's a good idea? But--no, I think, I think you're going to learn more from having--look, you just got finished pointing out how many people watched this. I think those debates that are going to take place, the three critical debates between the two nominees, are going to be the most watched debates in the history of American politics, and I think people are going to get everything they need out of those debates, plus they're going to have an opportunity to--look, another reason why, in my view--I can't speak for the campaign, because I haven't gotten into--I mean, I just got on the ticket--is that, you know, we have a different focus.
For example, I'm headed to--we think we can win Montana. Now, you know, they'd like very much to not, not spend a lot of time in Montana and Virginia and another 12 states or so that were Republican states we think we can compete in and win. And so when you decide on doing, you know, a campaign, a town hall, you know, every week, what you do, you significantly constrain your ability to get to places where Democratic candidates haven't spent much time before.
Let's talk about some issues. Let's begin with Iraq if we can. There was an enlightening exchange this past week between Senator Obama at the top of the ticket and Bill O'Reilly of Fox News, talking about the surge, which has been a point of contention in this debate.
Bill O'Reilly said, "Why can't you acknowledge that the surge was a success. Bill, what I've said is, I've already said, it succeeded beyond our wildest dreams, which is Right, so why can't you just say, "I was right in the beginning and I was wrong about the surge"?
Because there is an underlying problem with what we've done. We have reduced the violence He is talking about political reconciliation, but he also said that it has succeeded beyond anyone's expectations. This was your take on the surge at that time, so let's listen to that, Senator. He may be the only one who believes that. Virtually no one else believes it's a good idea. It's not a victory, as Senator Lindsey Graham said the other night Or as John McCain said.
Or John McCain said, but the conditions are in place, and Anbar province, where you have been, where there had been so much difficulty, the Iraqis now have taken over that province. We have brigades that have Sunnis and Shia serving side by side But it's a process, and it's beginning, and the surge made that possible, did it not?
The surge helped make that--what made is possible in Anbar province is they did what I'd suggested two and a half years ago: They turned over and they said to the Sunnis in Anbar province, "We promise you, don't worry, you're not going to have any Shia in here.
There's going to be no national forces in here. We're going to train your forces to help you fight al-Qaeda. The awakening was not an awakening by us, it was an awakening of the Sunnis in Anbar province willing to fight.
Cooperating with the Shia. Cooperating with--no, they weren't cooperating with Shiite. They didn't cooperate with the Shiites. Once the awakening got under way. No, they didn't cooperate with the Shiites. It's still--it's a big problem, Tom. You got--we're paying bucks a month to each of those guys. Now the problem has been and the, and the promise was made by Maliki that they would be integrated into the overall military.
That's a process that is beginning in fits and starts now, but it's far from over. Far from--look, the bottom line here is that it's--let's--the surge is over.
Here's the real point. Whether or not the surge worked is almost irrelevant now. We're in a new deal. What is the administration doing? They're doing what Barack Obama has suggested over 14 months ago, turn responsibility over and draw down our troops. We're about to get a deal from the president of the United States and Maliki, the head of the Iraqi government, that's going to land on my desk as chairman of the Foreign Relations Committee saying we're going to set a timeline to draw down our forces.
The only guy in America out of step is John McCain. John McCain's saying no timeline. They've signed on to Barack Obama's proposal. But the surge helped make that timeline possible, did it not?
Well, it did help make it possible. But it's not the reason. Look, they also--take a look at the analysis, Tom.
Obama and the Flag
They say the reason why there's such success against the, the insurgency is because of now small, very well trained counterinsurgency units. It's not the numbers, it's the type of units that are in there. What I was arguing about before was we have the wrong units in there. We have the wrong kind of force in there.
We weren't focused on counterinsurgency. And so look--but, but, but the bottom line is we can argue about whether the surge was good, bad or indifferent. Let's assume it was all good. The truth of the matter is, what do we do now?
'Meet the Press' transcript for Sept. 7, 2008
What's John McCain going to do when he's president? He says he will not sign on to a timeline, number one. Number two, he has no, no idea, no suggestion how he's going to deal with the neighbors. He has no idea how he's going to deal with Iraq. He has no idea how he's going to deal with Syria. He has no idea how he's going to deal with Turkey.
We have laid out a clear plan. But two years ago you were the principal author, along with Les Gelb of the Council on Foreign Relations, of an entirely different kind of plan. You were promoting heavily the idea of a confederation, or a partition. That's exact--not, not a partition.